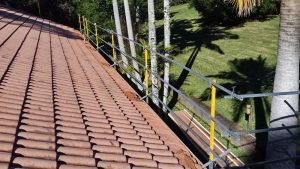 Sure Safe offers Re Roof edge safety solutions such as the post to ground system which uses ground post extensions.
Sure Safe offers a prompt supply and install service of roof rail and edge guard at competitive rates. Based in Coffs Harbour we service all surrounding towns from Macksville to Yamba. Our diverse range of residential re-roof systems are sure to meet your needs and provide a safe work environment.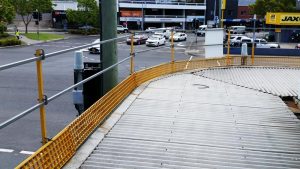 Fascia Mount Bracket
This face mount system attaches to timber fascia or any vertical surface. Adjustment allows for post movement, catering for gutter of different sizes.
Post to Ground System
Provides fall protection with the use of ground post extensions.